Specials
Take Our Dogs For A Walk
Hungry but on the go? Don't worry, you can still enjoy one of our delicious Hot Dogs as Take-Away.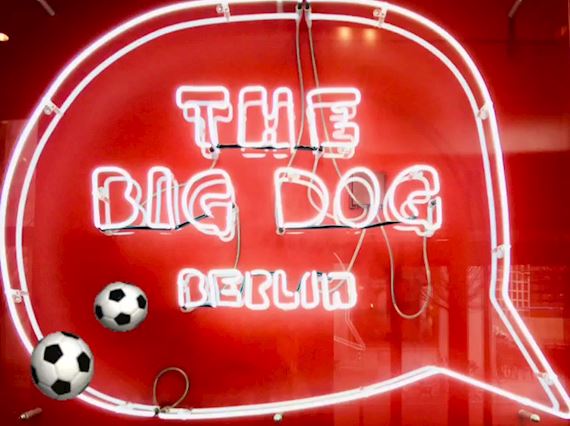 Sky Sports at The Big Dog
You love sports as much as we do? Join us and experience live matches while enjoying best hot dogs in town, a wide selection of fancy fries and selected craft beer.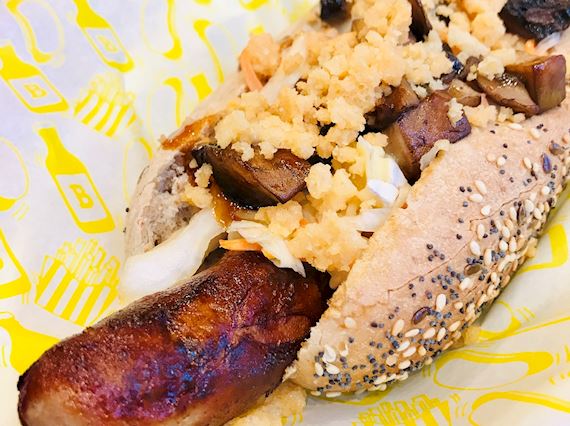 The Switcheroo
A biweekly changing and surprising creation awaits you.

6.90 €
Our Instagram Highlights will show you which surprise is awaiting you.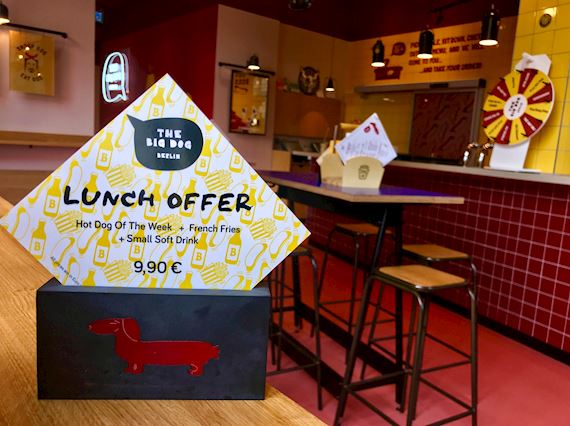 Lunch Special
Hot Dog Of The Week + French Fries + Small Soft Drink
Available Monday to Friday from 12 p.m. to 5 p.m.

9.90 €